Se muestran los artículos pertenecientes a Mayo de 2012.
Irene (5ºA) wants to share this information with all of you:
I found information about the state of light and the state of sound. Did you know light could be in a solid state? It's a type of lightning which uses semiconductor light-emitting diodes (OLED) or polymer light-emitting diodes (PLED) as sources of illumination on rather than electrical filaments, plasma, or gas.
What state of matter does sound travel the fastest? Solids transmit sounds fastest, and farther. The more dense the material is, the better sound could be counducted.
Temperature also affects the speed of sound.
(I know this is a little bit complicated, but I love Science!)
Thank you Irene!!!
Mother's Day is a celebration honoring mothers and celebrating motherhood, maternal bonds and the influence of mothers in society. It is celebrated on various days in many parts of the world, yet most commonly in March, April, or May.

There are five main states of matter. Solids, liquids, gases, plasmas, and Bose-Einstein condensates are all different states of matter. Each of these states is also known as a phase. Elements and compounds can move from one phase to another phase when special physical forces are present. One example of those forces is temperature. The phase or state of matter can change when the temperature changes. Generally, as the temperature rises, matter moves to a more active state.


Phase describes a physical state of matter. The key word to notice is physical. Things only move from one phase to another by physical means. If energy is added (like increasing the temperature or increasing pressure) or if energy is taken away (like freezing something or decreasing pressure) you have created a physical change.

One compound or element can move from phase to phase, but still be the same substance. You can see water vapor over a boiling pot of water. That vapor (or gas) can condense and become a drop of water. If you put that drop in the freezer, it would become a solid. No matter what phase it was in, it was always water. It always had the same chemical properties. On the other hand, a chemical change would change the way the water acted, eventually making it not water, but something completely new.
This is not only the making off of the new bag of Imaginarium, but also a tutorial of great Arts and Crafts ideas and different techniques that you can all try at home.
Each phase of matter has its own chemical and physical properties.
Phases of Matter
The phases of matter are:
Solid – which has a definite shape and volume

Liquid – which has a definite volume, but can change shape

Gas - the shape and volume of a gas can change
Phase Changes of Matter
There are several ways in which phases of matter can change from one to another:
Melting - melting occurs when a substance changes from a solid to a liquid

Boiling - boiling is when a substance changes from a liquid to a gas

Condensing - condensation is when a gas changes to a liquid

Freezing - freezing is when a liquid changes to a solid
Classes of Changes in Matter
The changes that take place in substances may be categorized in two classes:
Physical Change – a new substance is not produced and just the physical properties are changed. For example - phase changes, or crushing a can

Chemical Change – a new substance is produced with different chemical properties. For example: burning, rusting, and photosynthesis.
Solutions
Sometimes, when two or more substances are combined it results in a solution. Making a solution can produce either a physical or chemical change. When there's a physical change in a solution, the original substances can be separated from one another. If a chemical change takes place while creating a solution, the original substances cannot be separated from one another.
Physical and Chemical Properties of MatterEach phase of matter has its own chemical and physical properties.
BASES:

I.- El C.E.I.P. Virgen de Navalazarza convoca el I Concurso Escolar de dibujos para elegir su "Portada y Contraportada de la Agenda Escolar para el curso 2012/13".

II.- Los dibujos serán originales e inéditos y el tema que se propone es libre.
Se podrá realizar con rotuladores, pinturas, plastidecores o ceras.
En la portada debe aparecer un recuadro donde posteriormente se insertará el escudo del colegio y en la contraportada otro para poner la mascota "Pico Listo".

III.- Los originales deberán estar elaborados a color y en cartulina blanca formato A4.

IV.- Podrá participar cualquier alumno/a de Educación Primaria del colegio.

V.- Se establecen dos premios:
1er premio: portada
2º premio: contraportada

VI.- Los premios serán:
1er premio: un vale de 80 euros y un diploma
2º premio: un vale de 50 euros y un diploma
Los vales se podrán canjear en cualquiera de las papelerías del municipio antes del 30 de junio.

VII.- Las ilustraciones se entregarán en la Dirección del centro con el nombre, apellidos y grupo escritos a lápiz en la parte posterior.

VIII.- El plazo de admisión de dibujos finalizará el lunes 28 de mayo a las 14:00 horas.

IX.- El jurado lo formarán todos los miembros de la Comisión de Coordinación Pedagógica del colegio. El fallo del jurado será inapelable y se dará a conocer el 4 de junio.

X.- Todas las ilustraciones presentadas participarán en una exposición colectiva en el corcho de entrada al centro. Los trabajos presentados pasarán a ser propiedad del C.E.I.P. Virgen de Navalazarza que se reserva el derecho a su impresión o difusión sin ánimo de lucro.

XI.- La participación en este concurso implica la total aceptación de estas bases.

Cualquier imprevisto que no esté recogido en la presente convocatoria será interpretado y resuelto por el jurado.
Tenemos el placer de comunicaros que en el Concurso de Narración de la Comunidad de Madrid nuestro centro ha quedado en tercer lugar gracias al buen trabajo realizado por DIEGO HERRERO BARBERO de 5º B.
¡¡Enhorabuena Diego!!!!
¡¡Estamos muy orgullosos de ti!!!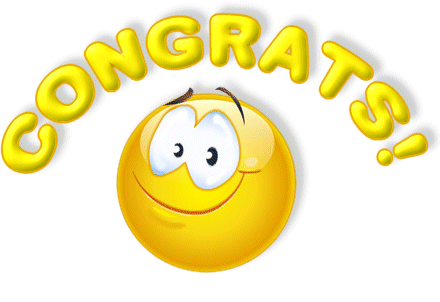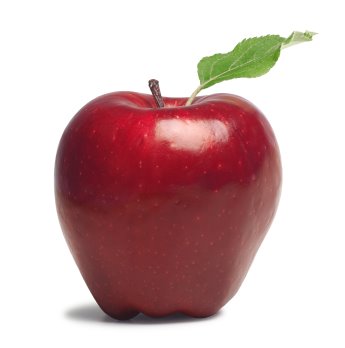 El lunes, 28 de mayo celebramos en España el "Día Nacional de la Nutrición". Es una iniciativa de la Federación Española de Sociedades de Nutrición, Alimentación y Dietética (FESNAD) en colaboración con otras instituciones y con el apoyo de la industria farmacéutica y alimentaria.
Este año se celebrará la XI edición, resaltando el papel que puede desempañar la familia en la adquisición de los buenos hábitos alimentarios.
En nuestro colegio y con la colaboración de la empresa de comedor "Alirsa S.L." nos proponemos colaborar en la difusión y concienciación al alumnado de la importancia de una correcta nutrición. Por ello, el lunes tomaremos un almuerzo saludable.
Repartiremos a todos los niños, a la hora del recreo, una manzana. Ese día no es necesario que traigáis otro desayuno de casa.
Confiamos que la iniciativa os parezca adecuada, ya que una buena alimentación no es siempre sinónimo de una buena nutrición, y es ésta la que garantiza realmente una salud de calidad en las personas.
¡Celebremos el 28 de mayo el DÍA MUNDIAL DE LA NUTRICIÓN y apostemos por una salud integral!
Fancy playing a game on SIMPLE MACHINES while learning a bit more about them?
Click on the picture to start.