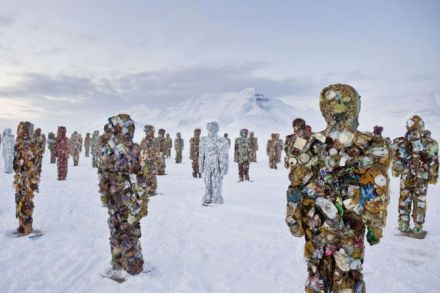 HA Schult's "Trash People" rank worldwide among the first environmental artworks, ...
Click here to see pictures of Trash People in cities all around the world.
Comentarios » Ir a formulario
Autor: Inés 5ºA
Estibaliz, I like very much the photos of the trash people.And I like the article that we read.
Fecha: 01/03/2012 14:54.
---
Autor: Pablo Montalvo
The pictures are very good,thanks for put them in the blog
Fecha: 14/03/2012 20:21.
---
Autor: Estibaliz
I agree with you. The pictures are wonderful and the whole idea too.
Fecha: 19/03/2012 12:05.
---
Autor: berta morales6ºA
I have seen these now and I like it a lot. Its originally.
Fecha: 18/04/2012 13:24.
---
Autor: Estibaliz
They are good indeed.
Thanks for your visit and the comment Berta.
Fecha: 18/04/2012 23:21.
---