Do you want to learn and play while reviewing science?
I'm sure you do.
Visit this website to have fun learning: Brain POP Jr GAMES
What are the main characteristics of vertebrates?
How do some vertebrates take oxygen from water?
How do viviparous animals reproduce?
How many groups of vertebrates are there?
What covers the body of an amphibian?
How do most fish reproduce?
What is a shark's skeleton made of?
What are two names for amphibian young?
Why haven't adult frogs got tails?
How do snakes move around?
Are lizards viviparous animals?
Which reptile has got a hard shell?
What have birds and turtles got instead of teeth?
How can we classify mammals according to the way they reproduce? Give examples of mammals belonging to each group.
What do mammary glands do?
Which mammals reproduce by laying eggs?
Which group of mammals is the most numerous?
Where do female marsupials carry their young?
According to what they eat, animals can be carnivores, herbivores and omnivores. Give an example of each group.
Can you name any fishing carnivore? And what about a hunting carnivore?
Almost all animals fall into one of two groups. Adultvertebrates have a spinal column, or backbone, running the length of the body; invertebrates do not. Vertebrates are often larger and have more complex bodies than invertebrates. However, there are many more invertebrates than vertebrates.
Vertebrates
Fish

breathe through gills, and live in water; most are cold-blooded and lay eggs (although sharks give birth to live young).

Amphibians

are cold-blooded and live both on land (breathing with lungs) and in water (breathing through gills) at different times. Three types of amphibians are frogs and toads, salamanders, and caecilians. Caecilians are primitive amphibians that resemble earthworms. They are found in the tropics.

Reptiles

are cold-blooded and breathe with lungs. They have scales, and most lay eggs. Reptiles include snakes, turtles and tortoises, crocodiles and alligators, and lizards. Dinosaurs were reptiles, although some scientists believe that some were warm blooded.

Birds

are warm-blooded animals with feathers and wings. They lay eggs, and most can fly (although many, including penguins and ostriches, cannot).

Mammals

are warm-blooded, and are nourished by their mothers' milk; most are born live (however, the platypus lays eggs). Most mammals also have body hair.
Invertebrates
Sponges

are the most primitive of animal groups. They live in water (usually saltwater), are sessile (do not move from place to place), and filter tiny organisms out of the water for food.

Coelenterates

(jellyfish and polyps) are also very primitive. Their mouths, which take in food and get rid of waste, are surrounded by stinging tentacles. Some coelenterates are jellyfish, corals, and sea anemones.

Echinoderms

include starfish, sea urchins, and sea cucumbers. They live in seawater and have external skeletons.

Annelids or worms

come in many varieties and live in all sorts of habitats — from the bottom of the ocean to the inside of other animals. They include flatworms (flukes), roundworms (hookworms), segmented worms (earthworms), and rotifers (philodina).

Mollusks

are soft-bodied animals, which often live in hard shells. They include snails, slugs, octopus, squid, mussels, oysters, clams, scallops, chitons, and cuttlefish. Mollusks are the second-largest group of invertebrates, with 50,000 living species.

Arthropods

are the largest and most diverse of all animal groups. They have segmented bodies supported by a hard external skeleton (or exoskeleton). Arthropods include insects, arachnids (spiders and their relatives), centipedes, millipedes, and crustaceans like crabs, lobsters, and shrimp.
... Learn more about vertebrates and invertebrates in BIOLOGY 4 KIDS.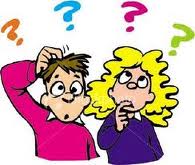 FECHA: 7 DE ABRIL
38. 814 : 98 y prueba
FECHA: 8 DE ABRIL
226.278 : 75 y prueba
FECHA: 9 DE ABRIL
9 x (7 – 3) – 2 x (7 + 5)=
6 + 8 – (3 x 2)=
12 – 5 + 8 x 3=
FECHA:10 DE ABRIL
12% de 1.200=
¾ de 68=
874,325 : 1000=
6.857 x 100=
FECHA: 11 DE ABRIL
9.087,2 x 82 =
5.465,65 - 3.214,235=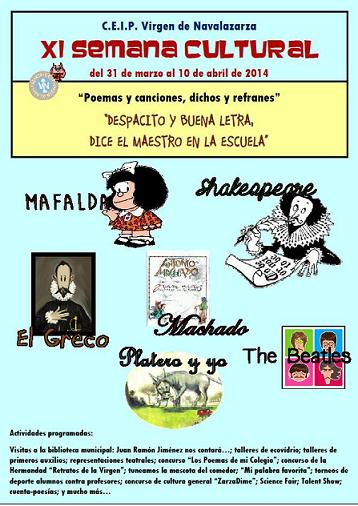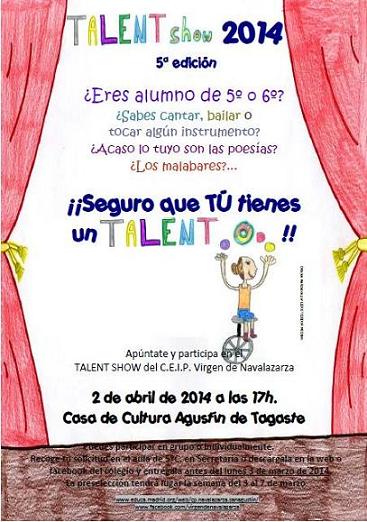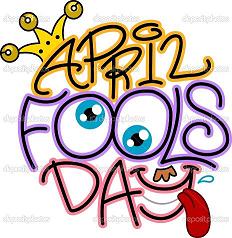 April Fools' Day (sometimes called All Fools' Day) is an informal holiday celebrated every year on April 1. It is not a national holiday, but is widely recognized and celebrated in various countries as a day when people play practical jokes and hoaxes on each other, called April fools. Hoax stories are also often found in the press and media on this day.
Precursors of April Fools' Day include the Roman festival of Hilaria, held March 25, and the Medieval Feast of Fools, held December 28, still a day on which pranks are played in Spanish-speaking countries.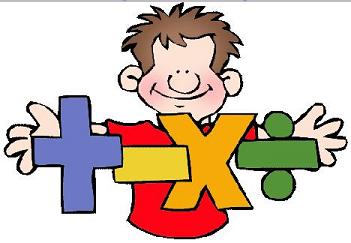 FECHA: 31 DE MARZO
15.527 : 23 y Prueba
FECHA: 1 DE ABRIL
17.519 : 63 y Prueba
FECHA: 2 DE ABRIL
42 + 4 x 3 – 5 x 7 =
5 x 4 – (16 – 12) x 2 =
28 – 5 x 4 + 16 =
FECHA: 3 DE ABRIL
88.386 : 25 y Prueba
7.897,23 : 100=
9876,56 x 1000=
FECHA: 4 DE ABRIL
1.768,24 x 34 =
3.568,69 + 8.957,325=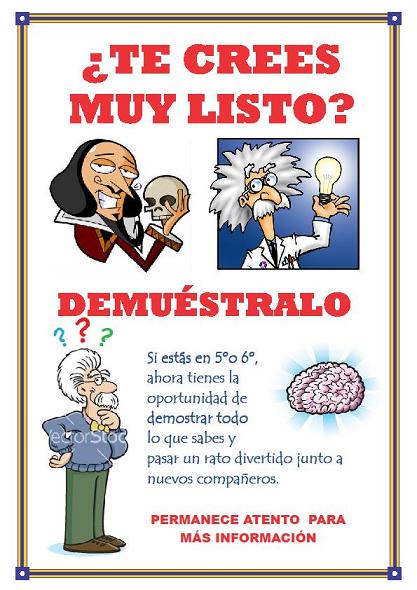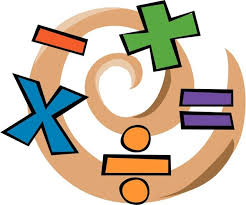 FECHA: 24 DE MARZO
32.221 : 39 y Prueba
FECHA: 25 DE MARZO
81.398 : 83 y Prueba
FECHA: 26 DE MARZO
4 x 3 + 2 x 5 – 6 x 3 =
2 x (3 + 4) – 3 x (7 – 4) =
24 - 6 + 2 x 10 =
FECHA: 27 DE MARZO
26.516 : 47 y Prueba
3.987 x 10 =
789,25 : 100 =
FECHA: 28 DE MARZO
3.369,5 x 65=
7.895,389 – 685,25=
What are the main characteristics of invertebrates?
What percentage of the world's animals are vertebrates?
What is the most numerous group of animals on our planet?
What main groups of invertebrates are there?
What kind of protection have ants and beetles got?
What has an echinoderm got on its body?
Which invertebrate has got a soft body with many segments?
What main groups of arthropods are there?
How many legs have the different groups of arthropods got?

Which type of arthropod can have wings?

What type of mollusk has got long arms?

What is the shape of a snail's shell?

How do bivalve mollusks get nutrients?

Are jellyfish filter feeders?

How do polyps anchor themselves to the ocean floor?

How many arms has a starfish normally got?

What group of invertebrates do earthworms belong to?

How do sponges feed?

Why has a sea urchin got spikes on its body?

Give examples of some arthropods that are useful for us and some that cause problems.